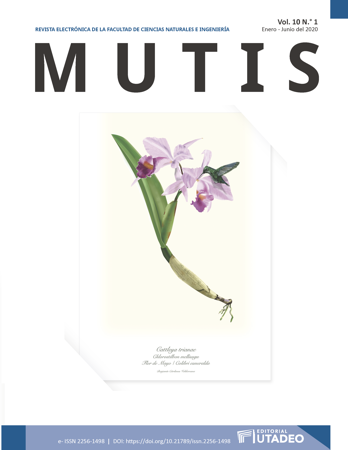 Cómo citar
Hernández Fernández, . J. . (2020). The Vaccine Against COVID-19: A Race Against Time . Revista Mutis, 10(1), 5–7. https://doi.org/10.21789/22561498.1636
Esta obra está bajo una licencia internacional Creative Commons Atribución-NoComercial-CompartirIgual 4.0.
Resumen
More than 16,5 million people have been infected with covid-19 worldwide, resulting in 655,300 deaths and immeasurable economic disruption. After the initial outbreak and more than 220,000 cases and 7,000 deaths in Colombia, covid-19 has widespread across 188 countries. The infection progresses daily, and cases and deaths increase mainly in the United States, Brazil, Russia, India, and South America countries such as Peru, Mexico, Chile, and Colombia.
Citas
Zhu, F. C., Guan, X. H., Li, Y. H., Huang, J. Y., Jiang, T., Hou, L. H., ... & Wu, S. P. (2020). Immunogenicity and safety of a recombinant adenovirus type-5-vectored COVID-19 vaccine in healthy adults aged 18 years or older: A randomised, double-blind, placebo-controlled, phase 2 trial. The Lancet. https://doi.org/10.1016/S0140-6736(20)31605-6
Descargas
Los datos de descargas todavía no están disponibles.
Citado por